@ Spadina & St. Clair in Forest Hill
Kinective Health & Performance
439 Spadina Rd #300 Toronto ON
@ Spadina & St. Clair in Forest Hill
tel: (416) 792-4455
I'm joining a beautiful clinic space that houses an amazing team of:
Chiropractic doctors
Massage therapists
Physiotherapists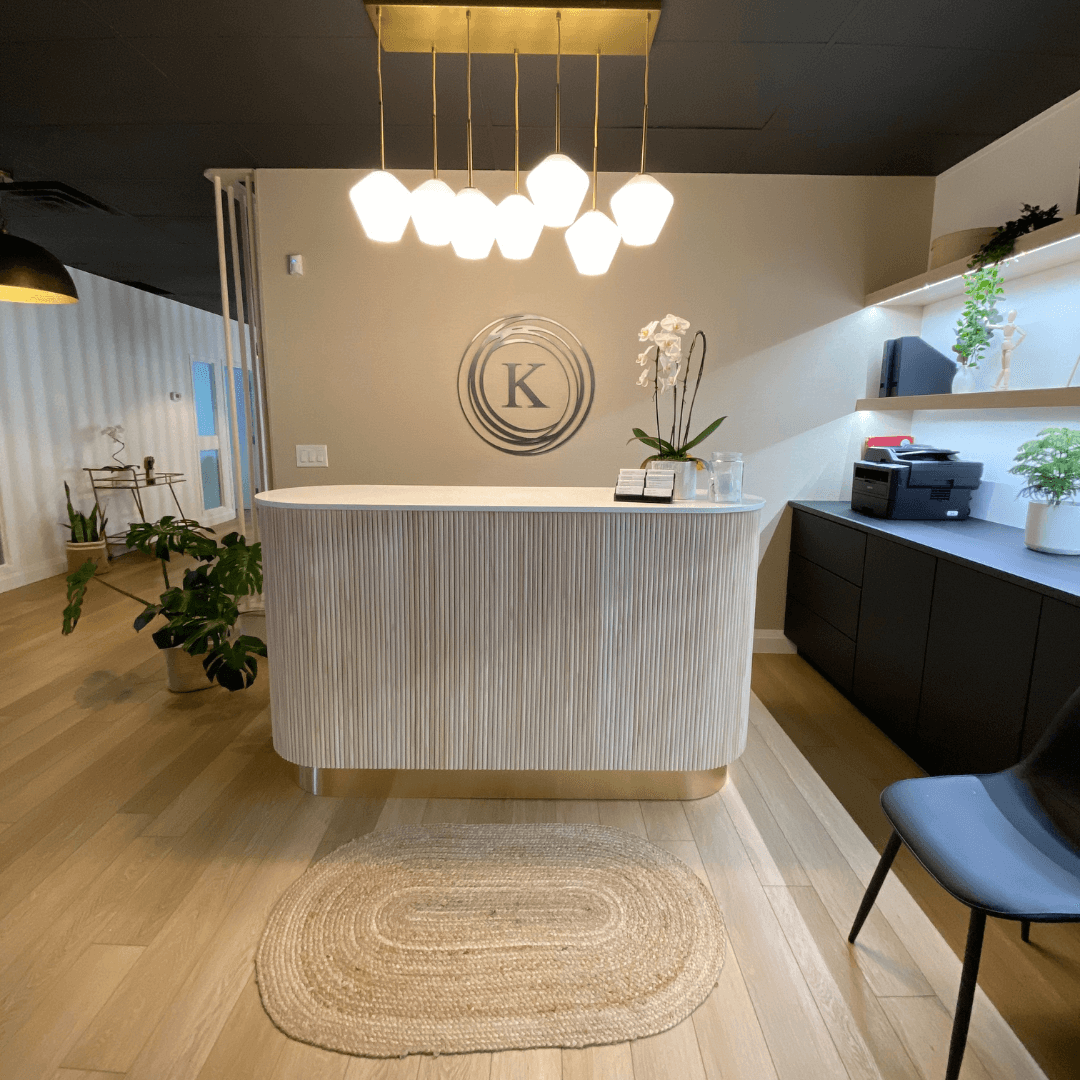 I'm currently accepting new patients into my general practice, and I focus on:
General health & optimization
Stress management
Digestive concerns
Hormone balance
Women's health
Fertility
Pregnancy
Please note that ALL consultations will be held virtually and that in-person appointments are ONLY available for pre-scheduled acupuncture, injection and physical exam appointments.
Please feel free to schedule a FREE virtual 15 min meet & greet appointment to ask me your questions about Naturopathic Medicine and my treatment approach. I'd love to chat with you to see if we would work well together through your fertility journey.
Important COVID Procedures
These are the clinic procedures that you should be aware of:
Be on the look out for an email from me the day before your appointment. I'll need you to complete a quick COVID-19 screening questionnaire before every in-person appointment.
We're asking all of our patients to please bring their own face masks and wear it for the duration of their appointment.
In an attempt to manage the flow of patients through our clinic, we're requesting that all of our patients only come to their appointments by themselves and to try to be on time for their appointment.
When you arrive, please check in using your phone to scan the QR code and I'll come out to show you which room we'll be doing your acupuncture in
At the end of your appointment, your invoice will be emailed to you and your credit card on file will be charged within 2 business days.
Thank you for your understanding and cooperation in helping us serve you safely.
Let's get started
Schedule a free and convenient 15 min virtual meet & greet
I'd love to see if I can help you begin to take your first steps towards better health
Schedule an appointment