Baby Book for Parents Who Struggled with their Fertility
This is a board book that I HIGHLY recommend for any parent who has struggled with getting pregnant.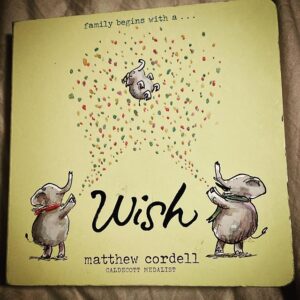 A loves it when I read him books and we have a daily morning routine of reading at least a few books before we start our day.
Every time he chooses this one and we read it together, my heart squeezes a little bit because it reminds me of how long and hard we struggled before we finally got our BFP.
It's also a great grounder to remind myself to be incredibly grateful for our little guy and the unimaginable amount of joy and laughter he brings to our life.
I also make a little mental note to be grateful to my team of healthcare providers during my struggles: family doctor, reproductive endocrinologist, naturopathic doctor, nurse, acupuncturist, chiropractor, osteopathic doctor and massage therapist. And I haven't forgotten my husband, family and best friends for their never wavering support and shoulders to cry on. It takes a whole TEAM to get you through your infertility struggles.
If you or anyone you know is trying to get pregnant and it isn't going as you planned, send me an email or DM and I'd love to chat with you to see if I can help to support you Naturopathically. It's my passion to help guide and cheer my patients through their fertility journey.
I see you. I hear you. I've been you. 🍍
#drmoirakwoknd #infertility #1in6 #infertilitywarrior #infertilityjourney #infertilitysisters #infertility hope #infertilitytribe #infertilitystruggles #ivfwarrior #outtheotherisde #neverforget #alwaysremember
Wish by @cordell_matthew